Gas heater rental
A gas heater is a very efficient heating device and is suitable for a wide variety of events.
The gas heater will keep your guests comfortable on the terrace or in the party tent on cooler days and nights.
The heater has a heating capacity of 12.5 W
The heater is 2.2 m tall (can also be transported lying down)
Very convenient and easy to use
Note! For transport, the reflector (top) of the heating system can be removed so it can fit into most station wagons.
Note! Cost for the gas will be added to the price!
Gas 11 kg – 24 €
Gas 5 kg – 16 €
Gas consumption around 1 kg/hour at full capacity
Gas heaters are also available in pyramid shape
Order heaters with transport and installation! info@telgirent24.ee / 53 565 100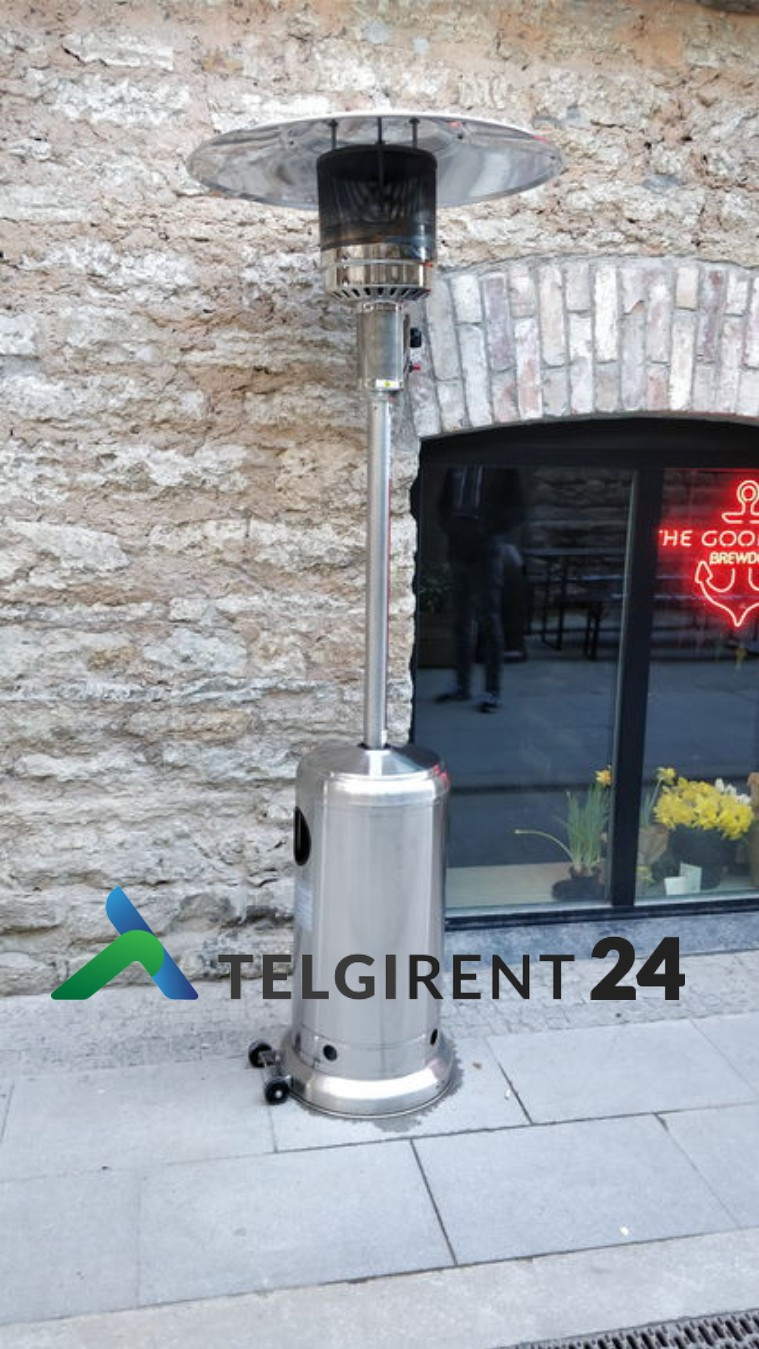 Switching on the heater
1. Unscrew the gas cylinder valve.
2. Press and turn the adjustable control knob to the HI position.
3. Press and hold the adjustable control knob for 20 seconds.
While you press and hold the adjustable control knob, repeatedly press the ignition button until the main flame of the burner ignites.
When 10 seconds have passed since ignition, release the adjustable control knob.
4. Before turning the knob to the desired temperature, turn the adjustable control knob to the LO position for five (5) minutes or longer.
5. If the burner flame is accidentally extinguished or blown out by the wind, turn off the heater and wait at least 5 minutes for the gas to dissipate before reigniting – this will avoid the risk of explosion.
To ignite, repeat steps 2–4.
Switching off the heater
1. Shut the gas cylinder valve and disconnect the gas cylinder.
2. Press and turn the control knob to the off position.
We also sell used gas heaters, price 100 € + VAT
For more information: info@telgirent24.ee or 53 565 100