Molbert 178 x 60 cm for rent
The molbert 178 x 60 cm is a wooden molbert with a natural colour, perfect for displays in shops, galleries, or restaurants.
This product is distinguished by its classic look and sturdy construction.
The molbert has an adjustable angle and the bottom shelf and top handle ensure that the frame or picture stays securely in place.
Size: 178 × 60 cm
Weight: 3 kg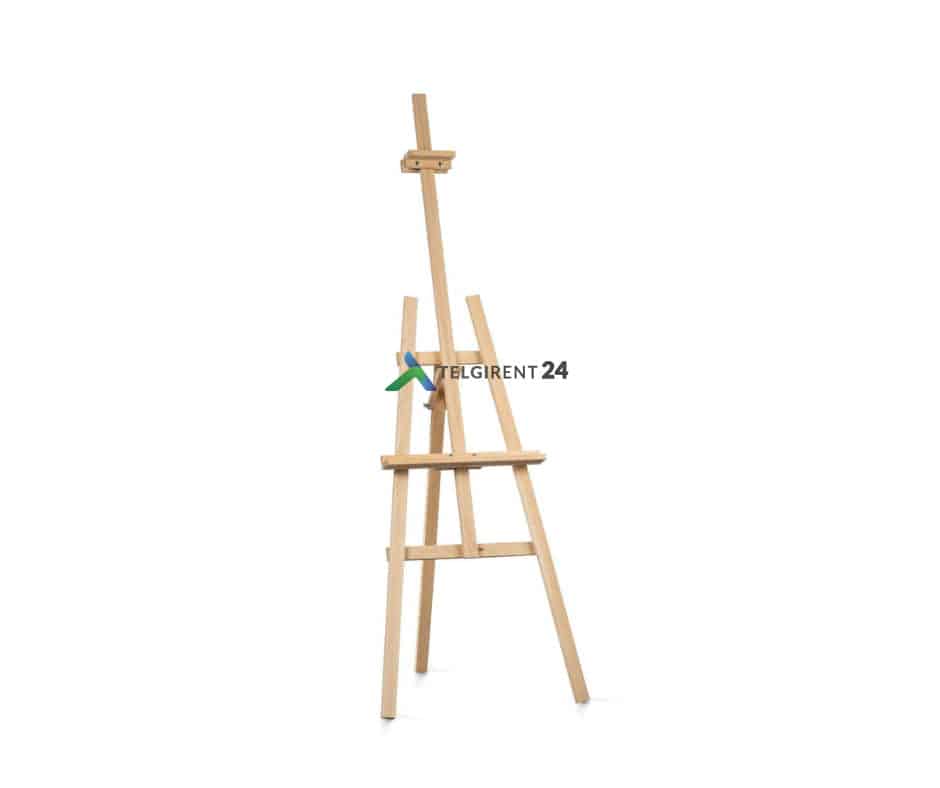 We also have molberts with the size 146 x 50 cm available