Double-sided chalkboard 160 × 72 cm
Double-sided chalkboard 160 × 72 cm is ideal for restaurants and various commercial premises to be used a street board.
The chalkboard is very practical – it is easy to clean, so you can add new information at any time.
In addition, the product is very aesthetic and versatile – it fits in any space and is highly stable thanks to the wooden frame.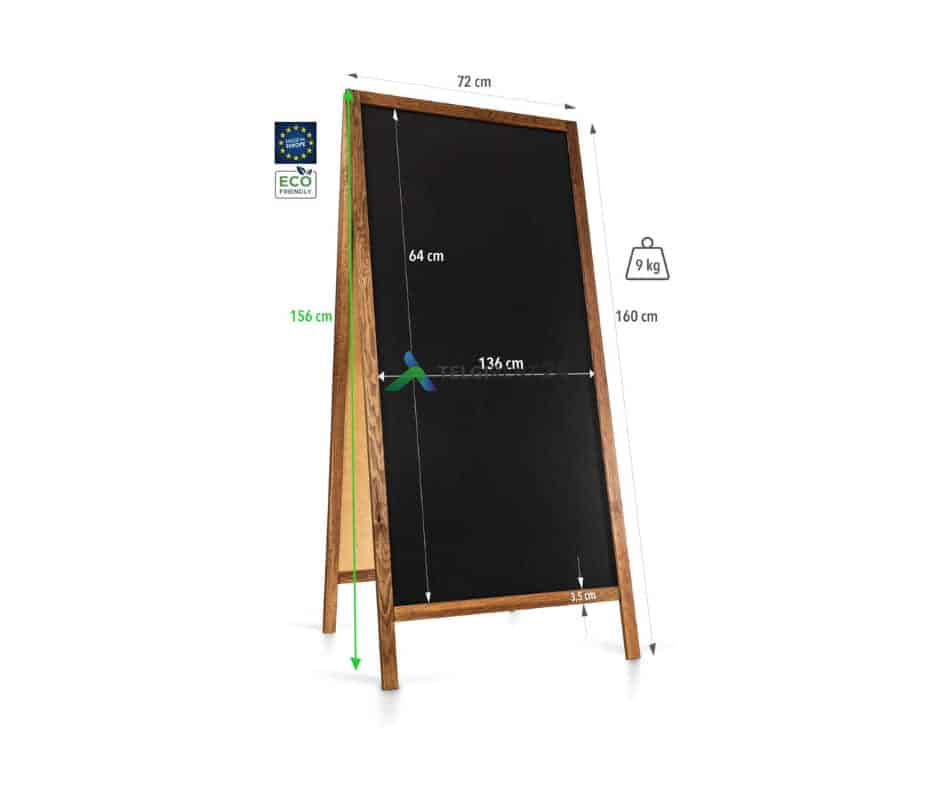 Size: 160 × 72 cm
Size of the board: 64 × 136 cm
Frame width: 3.5 cm
Frame colour: brown
Weight: 9 kg
The product includes liquid chalk markers for writing on the chalkboard.
The set contains 8 markers in the following colours:
white
yellow
orange
pink
red
blue
violet
green
NB! Markers are protected against drying out! To activate the marker, shake it vigorously and press the tip several times.